You can find help with the sizing of our fitness competition bikinis below.
Top sizing
The top sizing for our fitness competition bikinis is the same as your regular bra size. The number is the circumference around your rib cage under your breasts. The letter is your cup size. Please measure accurately if you are choosing a top with clips at the back. If your bikini is tie back, just worry about your cup size. Please see tables below, for international orders.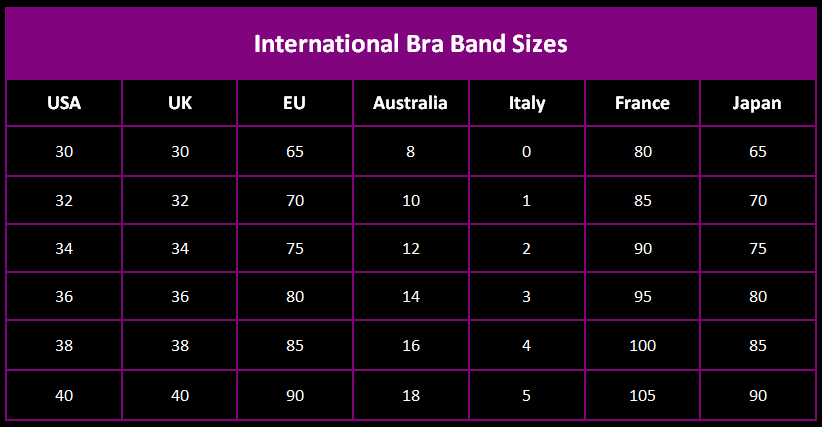 Bottom sizing
Please measure your waist and hips for bottom sizes. If you are between sizes, choose the smaller especially if you have more than 2 weeks until your competition. See our guide below. All our bottoms have extra room for adjustments.